David Hesselmeyer, EEM, EMT-P, MPA
Owner/Primary Consultant
David started his tenure in emergency services in 1997.. He holds certifications such as North Carolina Firefighter Level II, Advanced Firefighter, Rescue Technician, Hazardous Materials Level I Responder, EMT-Paramedic, and Executive Emergency Management Coordinator. He also attended Campbell University where he earned his Bachelors of Art in Government and East Carolina University where he earned his Master of Public Administration with an emphasis in State and Local Government.

Currently he volunteers with Buies Creek Fire Rescue as a Firefighter/EMT, is an adjunct instructor at Campbell Univeristy, and instructs EMS and Fire courses part time for Central Carolina Community College. In addition he is a contributing writer for the Carolina Fire Rescue Journal, The Encourager and Fire Engineering.
This email address is being protected from spambots. You need JavaScript enabled to view it.

Amber Cain
Executive Assistant
Amber joined On Target Preparedness in May 2016. She received her Bachelors of Science in Biology from East Carolina University. She currently attends Campbell University pursuing her Masters in Public Health and Doctorate in Pharmacy. She will graduate in May 2020. Amber has interned since August 2015 with On Target Preparedness as part of her Public Health degree. She is dedicated to helping those in need. She has experience in both emergency medicine and clinical research. In previous years, she volunteered at Rheasville Volunteer Fire Department.
This email address is being protected from spambots. You need JavaScript enabled to view it.

Graham Bundy
Emergency Management Planner II
Graham joined On Target Preparedness in April of 2017. He received his Bachelors of Arts from Austin Peay State University and is currently completing his Masters of Business Administration with East Carolina University. Graham retired from the military in 2013, serving as an Aeromedical Evacuation Pilot and Medical Service Corps Officer. After retirement Graham flew with Vidant Health in Rocky Mount, providing medical evacuation to much of Eastern North Carolina. During his civilian and military careers, Graham had extensive experience with plan writing, exercise development and emergency preparedness.
This email address is being protected from spambots. You need JavaScript enabled to view it.


Emily Watson
Emergency Management Planner I
Emily joined On Target Preparedness in May 2017. She received her Bachelors in Emergency and Disaster Management from Western Carolina University in 2016. While in school, Emily interned with the American Red Cross and focused on training and building capacity in collaboration with partner agencies. She was very involved throughout Northeastern North Carolina during the area's response to and recovery from Hurricane Matthew. She is passionate about interagency collaboration, training and emergency planning.
This email address is being protected from spambots. You need JavaScript enabled to view it.

Imani West
Emergency Management Planner I
Imani joined On Target Preparedness in January 2018. She received her bachelor's in science with a concentration in Homeland Security from Campbell University in December 2017. While at Campbell University, she had a chance to Intern with Wilson Fire Rescue Services in Wilson, NC for two years and North Carolina Emergency Management in Raleigh, NC during the summer of 2017. While in the Homeland Security program at Campbell, she discovered that Emergency Management was her passion.
This email address is being protected from spambots. You need JavaScript enabled to view it.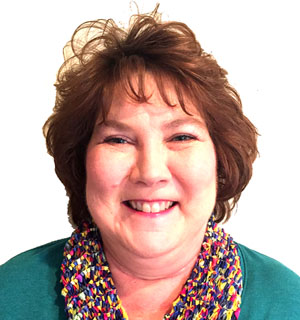 Tina Blackmon
Emergency Management Planner I
Tina joined On Target Preparedness in January 2017. She has 36 years' experience as a Medical Technologist in public health and hospital labs as well as 20 years as a safety coordinator and training officer. She has 12 year's experience working in public health preparedness and eight years as a volunteer firefighter and EMT. She has several year's experience working in Harnett County and is very knowledgeable working in emergency management services.
This email address is being protected from spambots. You need JavaScript enabled to view it.